Upcoming Shows

Dec 12th SETH GLIER



On Saturday Dec 12th, 2015 at 7:30pm,
Jefferson Freedom Cafe concert series presents:

SETH GLIER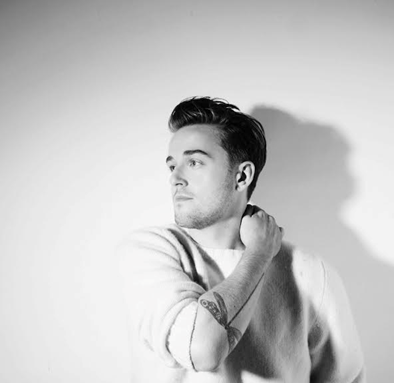 "The greatest pop songwriting since Billy Joel" - Livingston Taylor
Despite his relatively young age, MPress recording artist Seth Glier is a seasoned troubadour. A singer-songwriter, producer and multi-instrumentalist who averages over 250 live performances annually, Seth has gone from opening act to headlining his own shows and playing major festivals. He's shared the stage with artists as diverse as James Taylor, Ani DiFranco, Edwin McCain, Martin Sexton, Emmylou Harris and Ryan Adams, and has quickly become known for his passionate live sets and powerful command of both piano and guitar. His music has also caught the ears of fans, industry and critics alike, with USA Today stating that his "exquisite tenor echoes Bruce Springsteen and Billy Joel. "Building on the acclaim of his Grammy-nominated sophomore album The Next Right Thing, Glier's subsequent record Things I Should Let You Know landed him his first Daytrotter session, was called "a genuine revelation" by Blurt Magazine, and was praised by M Music & Musicians Magazine for its "shimmering, seductive melodies".
On his fourth album for MPress Records, If I Could Change One Thing (April 2015), Glier embraces a genuine modern-pop direction, marking a bold departure from his previous, more acoustic recordings and the beginning of an exciting relationship with Los Angeles-based producer/songwriter Bill Lefler (Ingrid Michaelson, Joshua Radin, Dashboard Confessional). "Bill's energy, drive, and experience gave me a safe place to get creative and tap into a deeper part of my inner voice that has yet to be heard on any of my previous albums." The album includes a gorgeous duet with American Idol's Crystal Bowersox, as well as musical appearances by Pat Matera (Katy Perry) and Daniel Rhine (Sara Bareilles). Featuring collaborations with renowned songwriter Trent Dabbs ("Girls Chase Boys" / Ingrid Michaelson), hitmaker Steve Seskin (Tim McGraw, Peter Paul and Mary, Peter Frampton), and Alex Wong (Delta Rae, Vienna Teng), If I Could Change One Thing merges genres seamlessly, with universal songs about falling in and out of love and social action that capture a songwriter and performer at the peak of his young abilities.

To learn more about Seth Glier
go to www.sethglier.com
To listen to Seth's music click here or here
Doors open at 6:45pm,Show starts at 7:30pm


Tickets are $20

To order TICKETS through website, click here
BYOB (beer & wine) RESPONSIBLY!
Jefferson Freedom Cafe is a smoke free listening room located at
1959 Sandy Lane, Fort Worth, TX 76112
click here for directions (near I-30 & I-820 on the eastside of Fort Worth)